We're on a mission to support ambitious entrepreneurs as they take back their time, step out of the day-to-day operations, and scale an impactful business.
I've Been in Your Shoes
I too started and ran my business from my home. Just like you, I wanted to scale but didn't know where to start.
I'm genuinely excited to work with your business because, like yours, my business journey brings me joy. Through it, I've discovered not only confidence, but a world of opportunities and experiences.
But let's be real; there have been tough moments too. And I want to be right there with you through all of it. My business journey taught me something profound – my own identity, beyond the roles of mom, wife, and more.
Your business may not be something you have to do, but something you WANT and NEED to do for yourself; and I'm here to support you every step of the way.
Work With Me
A Few Fun Facts
I was selected to be in Utah Valley Magazine's look-a-like contest for Carrie Underwood! We are twins.
I'm really good at calendaring (I know, so not sexy).
Diving headfirst into chaotic ideas and breaking them down into action steps + a plan is kinda my superpower.
Let's Chat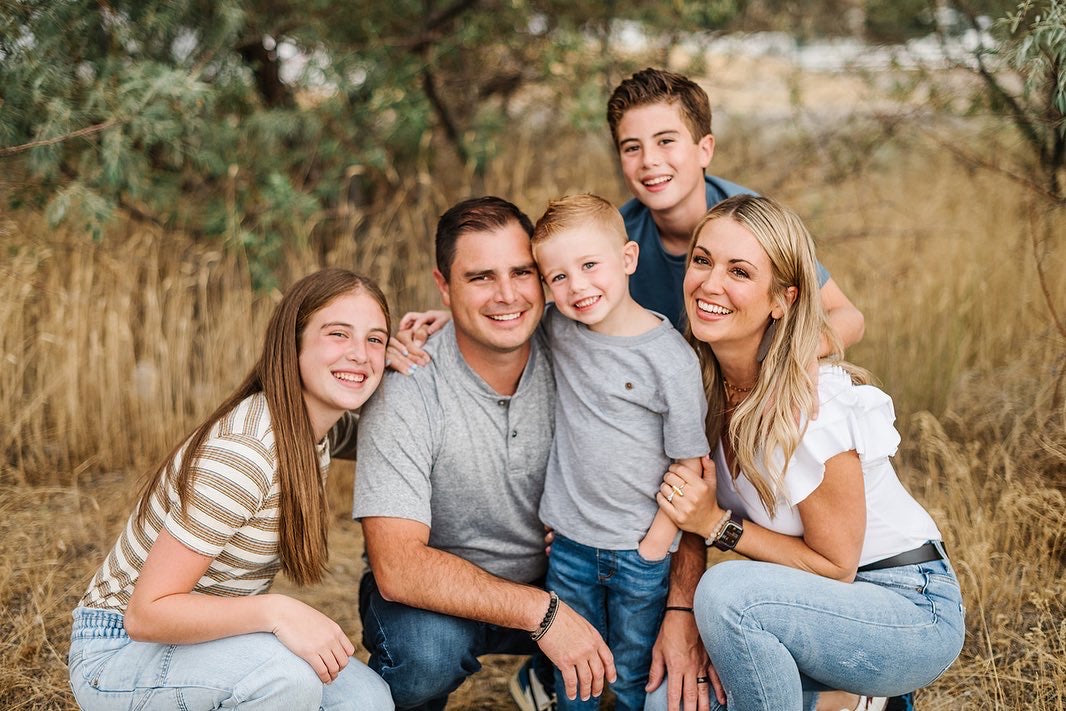 Behind Our Name
In 2015, we lost our son Easton. I felt lost and confused during the grieving process, only starting to heal when I managed the marketing department of a small business. I took that business from $1M - $20M in less than 4 years. But I wanted to be home with my kids. So I started E-Studios, named after Easton, to continue my love of communicating and growing impactful brands. He inspired it all.
What We Stand For
Family

That warm feeling when you walk in the door to a group of people who want the best for you. That's us. Beyond your collaborative marketing team, we're also the tight-knit family who will do everything in our power to help you soar.

Expertise

You can take a deep breath knowing you can trust that your marketing will be aligned with your business values and create some 'go ME' results. With expertise in a variety of digital marketing channels, E-Studios can customize and execute a plan that matches your goals.

Confidence

Our favorite moments are the ones where you show up glowing online. You're totally sure of who you are, and know your marketing perfectly captures who you are and where you want your business to go. And we will (and did) help you get there.
You're onto big things. Let us be that voice on your shoulder (and hand in your marketing) that makes hitting those milestones easier.
Meet the Team
That warm feeling when you walk in the door to a group of people who want the best for you?
That's us.